| | | | |
| --- | --- | --- | --- |
| | Latest Information | | |
Latest Information
In this section we will let you know about interesting and relevant news, information and useful resources.

| | |
| --- | --- |
| Search by Year | |
| Find latest information by year | |
Slave Bride from Pakistan - Husband Jailed
1st April 2016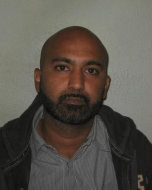 Man jailed for beating and keeping his Pakistani wife as his slave. Safraz Ahmed, 34, forced his Pakistani wife, Sumara Iram, to carry out chores from 5am until midnight every day. The mechanic also regularly beat her, until she tried to take her own life by taking an overdose of painkillers.
Source : Metro >>
Control & Coercion Now Criminal Offence
29th December 2015
Coercive or controlling domestic abuse becomes a crime punishable by up to five years in prison even if it stops short of physical violence.The new legislation will enable the CPS to bring charges where there is evidence of repeated, or continuous, controlling or coercive behaviour within an intimate or family relationship. Controlling or coercive behaviour is defined under section 76 of the Serious Crime Act 2015 as causing someone to fear that violence will be used against them on at least two occasions, or generating serious alarm or distress that has a substantial effect on their usual day-to-day activities.
Source : Guardian >>
First Forced Marriage Prosecution in the UK
10th June 2015
A 34-year-old Cardiff man has become the first person in the UK to be prosecuted under forced marriage laws introduced a year ago. He became obsessed with a 25 year old woman, a devout Muslim, and threatened to reveal videos he had secretly filmed of her in the shower and kill members of her family if she told anyone. He threatened to kill her father unless she married and made the woman marry him under duress. He was sentenced to four years for the forced marriage, 12 months for bigamy and 12 months for voyeurism to run concurrently with the 16-year rape sentence.
Source : BBC News >>
Financial Abuse: How to tell if your partner is a money bully
24th April 2015
New laws are on their way to try to stop coercive behaviour, including in financial abuse. 10 warning signs include, when partner: 1) takes important financial decisions without you 2) uses your credit/debit card without asking 3) controls your access to money 4) through credit cards or a bank account takes your benefit payments or wages 5) refuses to contribute to household bills or children's expenses 6) puts bills in your name, but does not contribute to them 7) takes out loans in your name - but does not help with repayments 8) takes money from your purse/ bank account 9) stops you working 10) uses you as a free source of labour
Source : BBC News >>
Asian Girls Exploited Using Revenge Porn
15th April 2015
Women and girls who come from families that follow codes of honour are being deliberately targeted for financial gain. In one case, a woman parted with more than £17,000 after her lover secretly filmed them having sex. In another case, Soraya" (not her real name) was just 16 when a man she met on Facebook persuaded her to send naked pictures to him online. She was "terrified" when he threatened to send the photos to her family if she did not give him money. She handed over £500. Help is available and victims should contact the police. A new law came into force in England and Wales in April 2015 that can help to combat revenge porn. It makes it an offence to threaten to share or share explicit images publicly which carries a potential two year jail sentence.
Source : BBC News >>
Yorkshire Muslim Girl Speaks of Grooming Ordeal
24th November 2014
A teenage Muslim girl has told the BBC how she was groomed and then sexually abused by gangs of men in Yorkshire. It started at the age of 13 when she was plied with alcohol and drugs including cannabis. Lubna - not her real name - thought the men were her friends. Some of the men lied about their real age. She says she did not realise what was happening to her. Lubna feared for her family's safety if she tried to stop: "I thought they might come to my home and break the windows - even kill someone." She says she felt "worthless" and began to self-harm. With the help of her father lubna has turned her life around. She is back at college, continuing her studies. She is receiving counselling following her ordeal.
Source : BBC News >>
Forced Marriage Is Criminilised
16th June 2014
A new law in England and Wales making it a criminal offence to force people into marriage. It will apply if people are forced into marriage in England and Wales, as well as to UK nationals at risk of being forced into marriage abroad.Parents who force their children to marry can be punished by up to seven years in prison. Previously, courts have only been able to issue civil orders to prevent victims being forced into marriage. However, this can still also be used.
Source : BBC News >>
Contact us for help
Call Us


10am to 4pm (Mon To Fri)

0800 999 5786


(free from mobiles and landlines)

0303 999 5786


(Usual call rates apply)

Text Us


Text any time on


07415 206 936


We will respond during operating hours.

Email Us
info@mwnhelpline.co.uk
We will respond during operating hours.
Webchat Us
10am to 4pm
(Mon-Fri)